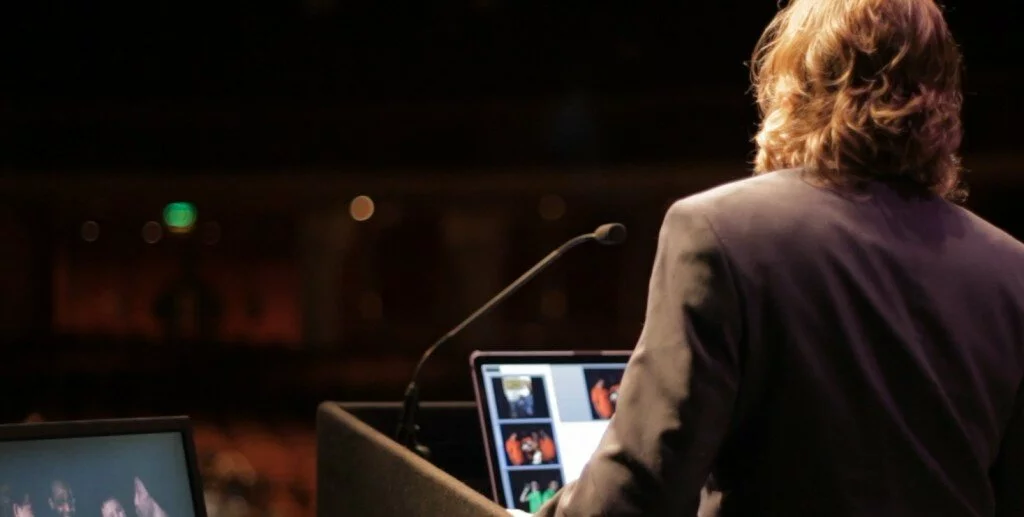 Event video production can be very demanding for videographers. Not least because the initial brief is often very loose: 'capture the atmosphere' or 'film what you find interesting'. The most important thing to remember is; nobody else cares whether you're getting the shots you need or not. Nine times out of ten you're there as an add-on, to capture the main event without disrupting anything or anyone. With this in mind we've compiled some event video essential shooting tips.
1. Be nice
As anyone in the business will attest to, staying positive and polite will serve you well. If you step on someone's toes; apologise, keep smiling and keep working. If you get bawled out by someone important, just get on with it – a thick skin is a must. In event video production your job is to blend into the surroundings while being right where the action is, so be gracious at all times. You are much more likely to be granted favours if you keep a smile on your face.
2. Be flexible
You are nowhere near the most important person in the room so be prepared to have your plans and preparations scuppered by last minute changes. The priority is for the event to run smoothly and the videographer should do everything possible to adapt to any on-the-fly requests. Excuses or stubbornness might be justifiable but in the end you will be judged by your final product and how pleasant you are to work with.
3. Be prepared
For anything! Low light, background noise, whatever you have to deal with. Not bringing a versatile kit won't stand with your client. So find out everything you can about the space beforehand; the light, the ambiance, the run of show. Even if interviews weren't included in the brief, come prepared with your mic and lights. Be prepared to work autonomously too.
4. Be patient
The biggest pitfall in reactive event video production is shooting too much. When there's no specific brief the temptation is to get total coverage of the event, but this can result in double or triple the editing time. Consider each shot before you hit record, are you really going to use this angle, or can you get a better one? Editing in your head while shooting is an important skill for event video production.
5. Push the client
Often a client can shy away from capturing a certain moment or scene if they think it's invasive. It's your job to encourage them to make it happen. If you can see it will help in the video to get that interview, or get back stage, tell them how important it is. Often they just need a little push, or don't realise how valuable a certain shot could be to the event video. In this sense you need to lead the client on what is and isn't worthwhile. Sometimes that means saying no too.
6. Don't be shy
If you don't ask you don't get: as true for event video production as anything. It's no gig for shrinking violets; when a client asks why a certain shot isn't in the rushes, the last thing you want is to regret not being more forward.
7. It's easier to ask forgiveness than permission.   
Get in touch with  to talk about your next event video production.